The Division of Musicology and Ethnomusicology at the Butler School of Music welcomes Professor Laurie Stras of the University of Southampton (UK) for a short residency co-sponsored by the UT Center for European Studies.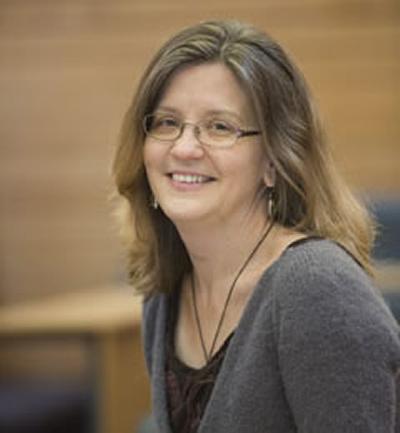 ---
Professor Laurie Stras is a musicologist and performer with special interests in early music, popular music, and music and disability studies. Her two main chronological focuses are 16th-century Italian music and 20th-century popular music; in both she concentrates on the work of female musicians. She gained her ARCM and GRSM at the Royal College of Music before beginning a performance career. She later completed her doctorate at Royal Holloway and Bedford New College, University of London, with a thesis on the madrigals of Marc'Antonio Ingegneri.
Dr. Stras is currently completing a monograph on the female musicians at the court and convents of 16th-century Ferrara, and complements this research with performance activities with her two ensembles, Musica Secreta and Celestial Sirens. Together they investigate and perform 16th- and 17th-century repertoire associated with female musicians. Their recordings have been awarded a Diapason Découverte, an Editor's Choice from Gramophone, and the 2008 Best Arts and Media Project from the Society for the Study of Early Modern Women. Dr. Stras's work with Celestial Sirens has been recognized by the National Coordinating Centre for Public Engagement, winning the Individually-led Category of the Engage Awards 2014.
Dr. Stras has edited two volumes of essays, She's So Fine: Reflections on Whiteness, Femininity, Adolescence and Class in 1960s Music, and Eroticism in Early Modern Music (with Bonnie Blackburn). Her articles have appeared in Renaissance Studies, Early Music History, Acta Musicologica, Journal of Musicological Research, Early Music and Popular Music. In 2008, she received an ASCAP Deems Taylor award for her article on the Boswell Sisters, which appeared in the Journal of the Society for American Music.
For recent news stories on Dr. Stras's current project, see:
https://www.theguardian.com/music/musicblog/2017/mar/10/radical-motets-from-16th-century-nunnery-musica-secreta-lucrezia-borgia
http://www.rhinegold.co.uk/classical_music/qa-laurie-stras/
http://www.classicfm.com/discover-music/periods-genres/renaissance/leonora-deste-lucrezia-borgia/
https://www.youtube.com/watch?v=J1VpW284L08&feature=youtu.be&a=&app=desktop
---
During her residency, Dr. Stras will present a public lecture:
"The Sound of (Sixteenth-Century) Music"
Friday, April 21 / 2 PM / MRH 2.604
Thirty years ago, in a ground-breaking chapter that lifted the veil on the music of medieval convents, Anne Bagnall Yardley called for 'an increased sensitivity … to the musical activities of nuns'. Since then, interest in convent music has flourished, yet lacunae still exist—particularly in respect of the sixteenth century, both in terms of performance and scholarly literature. Performing groups appear to have more freedom to explore on either side of the High Renaissance: while numerous ensembles investigate nuns' music up to the mid-fifteenth century, and perhaps fewer concentrate on the seventeenth and eighteenth centuries, the sonic world of sixteenth-century convent music has remained largely closed to our ears. Musicology, too, has found the sixteenth-century convent difficult to fathom, perhaps because of the apparent dearth of verifiable sources, perhaps because the combined effects of the dissolution of the monasteries, the Counter-Reformation, the Napoleonic suppression – and (I'd argue) the English Choral Tradition and Vatican II – has all but wiped out any curiosity about the sounds of convent music that once filled the cities of Europe.
It is, however, clear that sixteenth-century convents were filled with music, despite the dual pressure on nuns' music-making that came from a dwindling access to music education on one hand, and an increasing intellectual engagement with the practice of music on the other. Even when beset by episcopal mistrust and opprobrium, nuns found ways to praise God "imitating the angelic hierarchies," as Gaffurio put it.  Three manuscripts, two Florentine and one of indeterminate origin, show that nuns could reproduce for themselves and their congregations the sounds of falsobordone, canto fermo or contrappunto alla mente, carnival song, and later improvised ornamentation, even improvised poetry. There is, of course, always a tension between notation and realisation, but the rationale behind these manuscripts points to a strong will to recreate the sound of a wide range of ostensibly or partially improvisatory performance practices associated with male ecclesiastical and secular cultures, even if the nuns did not have the extensive training to reproduce them spontaneously. Added to our growing recognition of printed repertoire for convents, this knowledge enriches our understanding of nuns' contribution to sixteenth-century culture, and enlivens our own attempts to recreate of the sound world of the sixteenth-century city.